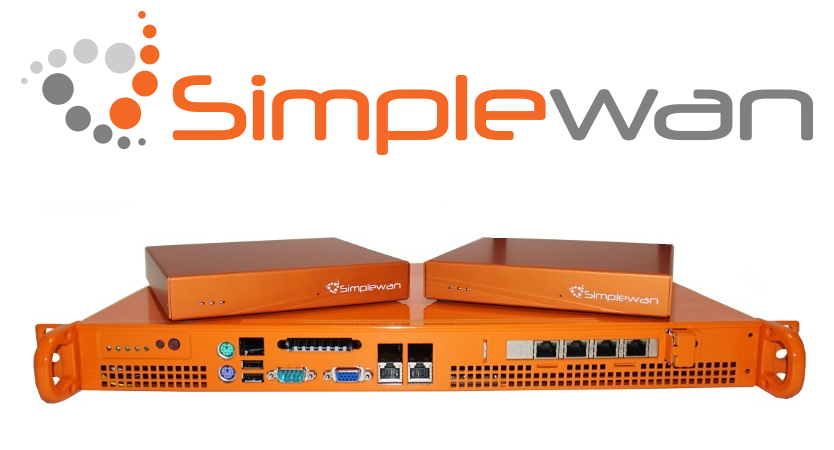 Was looking for a product that was both simple to deploy and manage and with cloud based controls and reporting. Came across SimpleWAN. It looked like just the appliance needed to help ease the managed service provider's woes. Ordered one. They require you to have a base unit installed at your NOC center to manage and configure all the others… I was a little hesitant, however, if it does what it says, this will be worth the headache. Now before you even get the unit you have to register for SimpleWAN and 888VOIP – their distributor and CloudCo – the payment gateway. You have to talk with four different people to discuss what product you want and how you will use it. Then the shipment is on it's way.
While waiting for the arrival, I thought it would be good to login to the control panel and get things configured. My login wouldn't work. So I called SimpleWAN (or CloudCo?) and was told I had to wait for the unit as they had to step me through the process. Huh? This is suppose to be a simple configurable firewall – step me through? So I waited.
…And it arrived. This unit is basically a PC Engines pfsense box with a proprietary config. The SimpleWAN SW Advanced 2 unit runs the APU2c2 board with 2Gb ram and an 4Gb SD card for storage. I plugged it in and it booted. No noises, no alerts, just one light. Called the SimpleWAN guy to "step" me through setup. Waited… waited… then it was connected. Walking through the dashboard was like a poorly configured Active Directory. You have a list of clients when selected provides a list of devices. You click on the device and configure away. The interface is not very intuitive – they felt the need to change common terms for services. I assume this is why they need to "step" you through the configuration. Configured away and hooked a VoIP phone to the lan side to test all the settings. Everything looked good. Then I found the services add-on page. Paid services requiring a monthly agreement. Services like dual-wan, IP filters, HIPAA and PCI Audits. So money on top of money… it adds up depending on the use.
Running a HIPAA audit was effortless. The report came back a bit later and everything seemed very useful from a self-audit perslective. Then came the list of administrators. All administrators in the SimpleWAN helpdesk are listed as administrators on the unit. Now I get the logic, but seeing it was a bit of a shock. How do you explain that during an official audit.
What did me in was enabling the DMZ. The process was to add a vlan to the lan nic then isolate it to the third nic instead of just assigning it to the nic directly. I assume this goes back to the dual-wan support being a paid service to prevent people from circumventing the cost.
Needless to say, I was not impressed. Returned the unit. To 888VoIP not to SimpleWAN. Was greeted with a restocking fee and a store use credit?! A phone call straightened that out. There is a use for this product in mass deployments not requiring a technician to go on-site. UPS stores, Chic-fil-a's and the like. Just does not fit the use case I had hoped.