Your phones are a very important part of day-to-day business. Old phone systems can be costly and a pain to maintain. POTS line delivery charges can be astronomical! Tidewater Techs has partnered with VoIP providers that deliver all-in-one solutions with hardware included right to you. No need to deal with a local phone company, no need to install additional wiring for your phones. No need to even be in the office! Our VoIP solutions offer everything from hybrid systems that work using your existing PBX to completely removing the on premise PBX and utilizing the power of the cloud. With apps for your phone and desktop apps to allow you to stay connected even when not in the office, VoIP is changing the way you do business.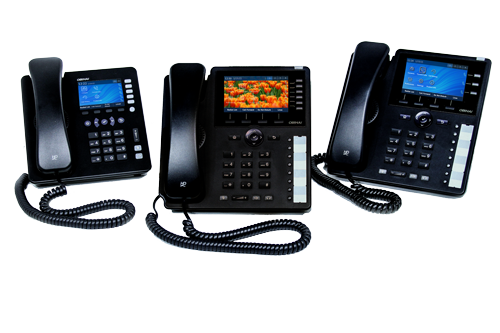 Partners in Action:
Tidewater Techs partners with vendors for specific needs. We want to keep things as simple as possible while offering options based on your business needs both current and future.
3CX
3CX brings your business options and security. Simple pricing with both Cloud and On-Premises options to work with your single location or bridge multiple locations for seamless communication. 3CX allows us to scale to meet your growing needs on your budget while maintaining your security. Your phone systems not in a shared environment. Each cloud solution is a dedicated VPS with only your company data.
BroadVoice
BroadVoice is a solution that brings a more traditional phone service solution to VoIP. Allows a transition from Google Voice business that are growing. Plans that range from no-contract to multi year with equipment included. Broadvoice works well with existing PBX phone systems and offers telcom delivery just about anywhere.
Cytracom
An all-inclusive provider. All equipment and services are included in one low monthly per extension fee. Cytracom is more for small business wanting to grow to Large multi-office firms.
RingCentral
RingCentral brings fast setup and simple options that scale.
Vonage
We no longer partner with vonage as their service and support is not to par with our standards.
How does cloud help me with phones? 
Cloud affords you the ability to not have to be "in" the office to place and receive calls. Should your power be out, internet be down, mother nature take a toll, you are still fully functional as long as you have access to internet somewhere.