We all love new products especially those that save us money. This one is not new, just not well known either. Obihai is a Sulicon Valley based tech company founded by the people who first introduced the analog telephone adaptors as Komodo Technology (acquired by Cisco) in the 90s. Obihai makes VoIP phones that can adapt to almost any SIP or VoIP service through use of the ObiTalk VoIP service. In comes the OBi1022. A OBi1000 Series IP phone boasts to offer "HD voice for crystal-clear calls" and definitely delivers on it's promises.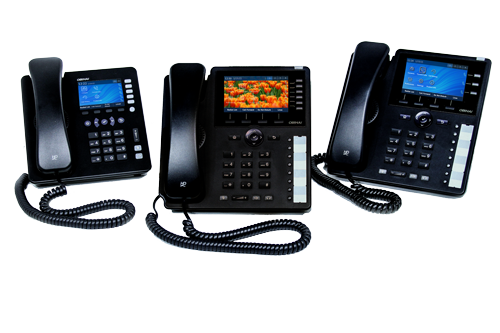 The Why?
Google Voice! If you don't know, Google Voice is a free service by Google to route calls to multiple phones and hang-outs to ensure a call gets answered. It's a party line where the first person to answer wins! Many people use Google Voice as a second number routing calls to their cell phone. Why? Because like all of Google products, search and security are integrated – aka, spam and call blocking built-in. Back to the why. Google Voice routes calls to your cell phone – otherwise known as it uses your minutes. Now many people have plans with unlimited calls and limited data. We have the opposite – unlimited data and limited calls. Until recently, minutes were of no concern. Now I've been going over. In comes the Obihai OBi1022. This little beauty is a PoE VoIP phone that supports up to 5 VoIP services. Yes, that does mean 5 Google Voice accounts, if you so desire. The best part, no cell minute use.
The Wow!
This phone is amazing. Within 10 minutes of setup we were taking calls. You login to a web configuration (it's cloud based configurable), set the VoIP service, the labels – even import the address book.  The calls are "crystal clear". Not to mention the delay with Google Voice to your cell phone is GONE! A $130 purchase to hopes to save the big bucks in overages.
The Other.
While this phone works in the same manor as most VoIP phones in that you can hook it in line with your desktop computer, this model only supports 10/100 (fast) internet. If you are on a Gigabit network, you'll want to grab a switch – highly suggested regardless as past experience with Cisco phones shows it's just one extra troubleshooting step with connectivity issues if it's in line with your computer's network. The phone series supports bluetooth headsets and wifi networking as well. There are two other models in the OBi1000 Series: OBi1032 and the OBi1062, which handles 6 VoIP services and more features. The OBi1062 also has built-in Bluetooth, wifi, and Gigabit networking.
We're loving it! Hope to see the phone last and handle many many calls into the business. Want to test it out? Give us a call: 757.301.1789. Just say you want to hear the Obi.